Who was the real St. Patrick? Was that legend about the snakes true? And why did so many St. Patrick's Day traditions start in America?
While St. Patrick's Day is now associated with wearing green, parades (when they're not canceled) and beer, the holiday is grounded in history that dates back more than 1,500 years. The earliest known celebrations were held in the 17th century on March 17, marking the anniversary of the death of St. Patrick in the 5th century. Learn more about the holiday's history and how it evolved into the event it is today.
1. The Real St. Patrick Was Born in Britain
Much of what is known about St. Patrick's life has been interwoven with folklore and legend. Historians generally believe that St. Patrick, the patron saint of Ireland, was born in Britain (not Ireland) near the end of the 4th century. At age 16 he was kidnapped by Irish raiders and sold as a slave to a Celtic priest in Northern Ireland. After toiling for six years as a shepherd, he escaped back to Britain. He eventually returned to Ireland as a Christian missionary.
 2. There Were No Snakes Around for St. Patrick to Banish from Ireland
Among the legends associated with St. Patrick is that he stood atop an Irish hillside and banished snakes from Ireland—prompting all serpents to slither away into the sea. In fact, research suggests snakes never occupied the Emerald Isle in the first place. There are no signs of snakes in the country's fossil record. And water has surrounded Ireland since the last glacial period. Before that, the region was covered in ice and would have been too cold for the reptiles.
CLICK HERE TO VIEW THE FULL ARTICLE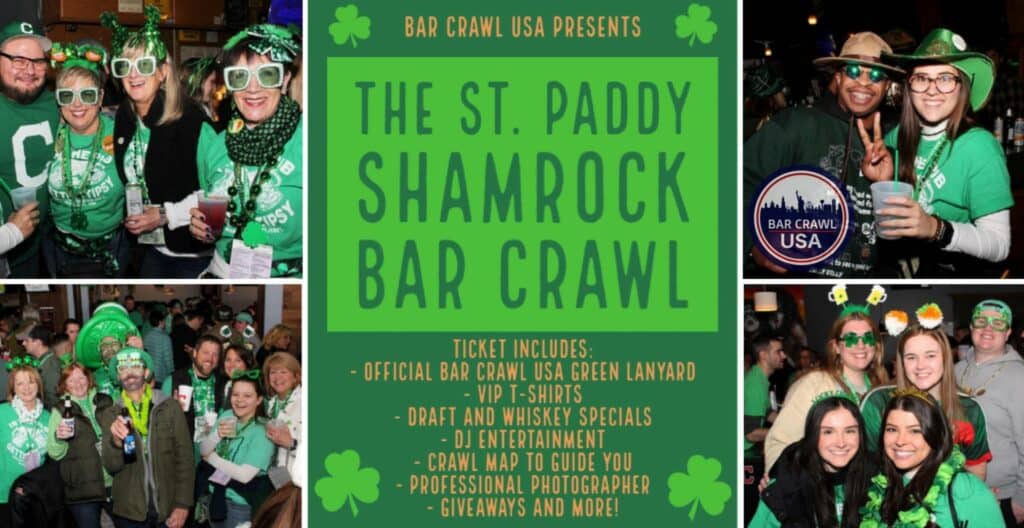 Ticket Links for Upcoming St. Paddy Shamrock Crawls Hosted by Bar Crawl USA:
March 11, 2023: Cleveland, OH
March 11, 2023: Greenville, SC
March 11, 2023: Roswell, GA
March 11, 2023: Columbia, SC
March 11, 2023: Cincinnati, OH
March 11, 2023: Sarasota, FL